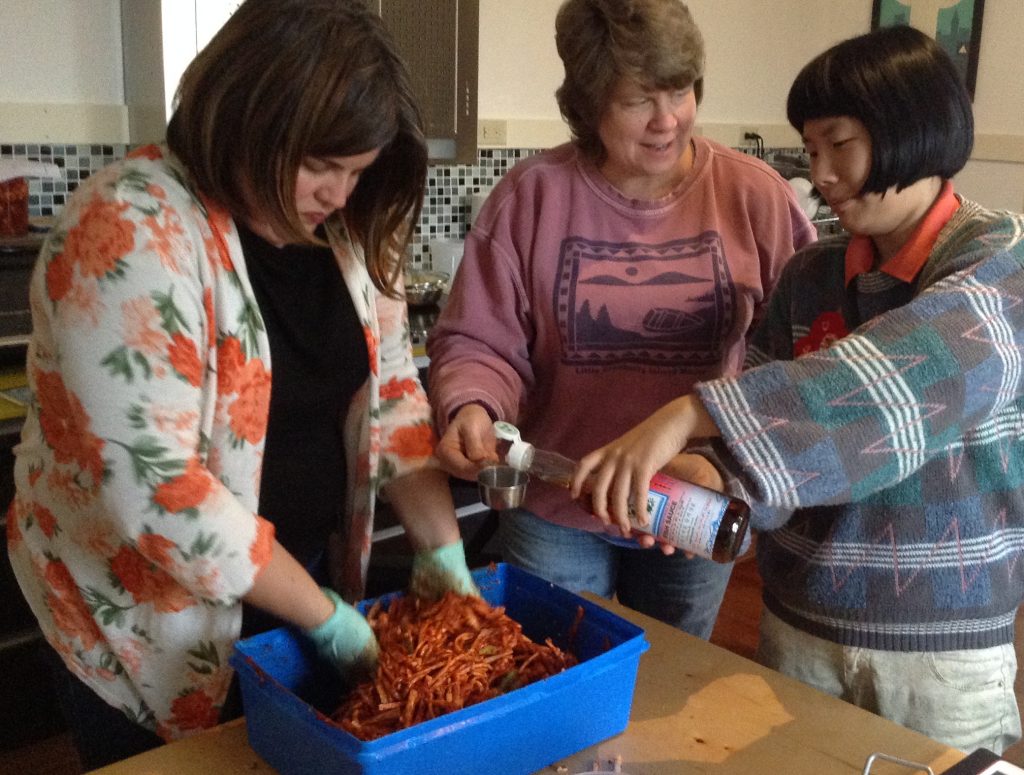 The five of us—Nicole, Kelley, Donna, Bruce, and Jill—got down and dirty making kimchi all day last Saturday for our first-ever Bar Harbor kimchi workshop. We had such a blast talking about everything from fermentation, Korean chili pepper flakes, and mushrooms to Story Slam, Japanese pickles, and life at school—just like you'd find in any Korean town on the brink of winter. In addition, Little Sunny Makes Kimchi with Halmi proved to be a very handy resource throughout the day.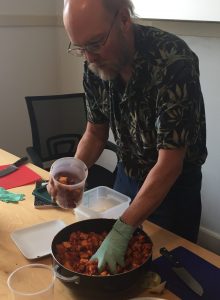 We opened up the kimchi workshop with kkakdugi, a spicy kimchi quickly made of radish cubes and a great introduction to Korean ingredients such as Korean radish, pepper flakes, sweet rice flour, and fish sauce. After a brief lecture on a sampling of over 200 known varieties of kimchi in Korea, we moved onto a delicious lunch of fresh bibimbap. Then, we devoted the afternoon to making good old cabbage kimchi, courtesy of Little Sunny.
During the workshop, we discussed the difference between making kimchi with sliced cabbage and making it with whole cabbage, the seafood options available to add, and the health benefits of kimchi. After clearing confusion from discrepancies in online kimchi recipes and being introduced to some of the traditional Korean methods, the four participating Mainers went home with their own jars of kimchi and kkakdugi.
The workshop was followed by a cordial and celebratory evening—the Little Sunny Makes Kimchi launch party! Food, books, company—folks from around Mount Desert Island and beyond dropped by to congratulate us on the publication.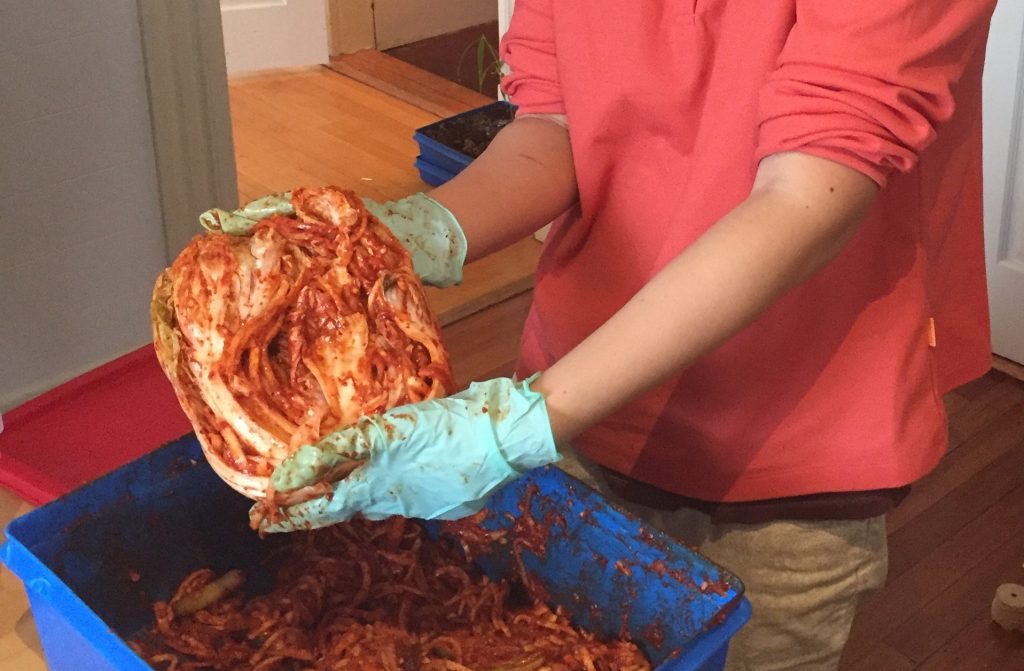 It was quite an amazing way to kick off Little Sunny, and it's rewarding to know that already we have shared the kimchi experience with several Mainers. With the help of the kimchi enthusiasts gathered at Anchorspace last weekend, we will soon reach many more.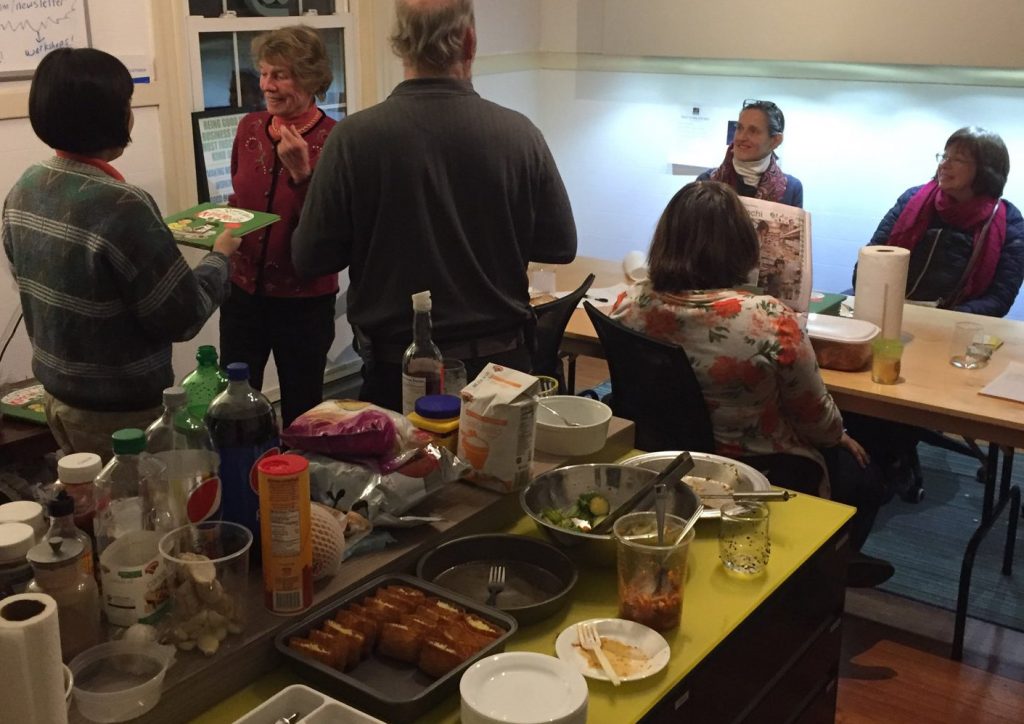 Join us for a kimchi workshop!
Would you like to learn to make kimchi with like-minded foodies, too? Sign up for our newsletter to receive announcements for future workshops and other events.